At Highland Park we pride ourselves at being "Second to None" in the industry. Our structural integrity, quality of components, fit and finish and personal care in the production process elevates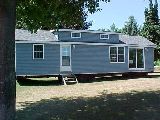 us well above industry standards. Each Park Model, Mobile Home, or Manufactured Housing unit is built to the strict and stringent Ontario Building Code requirements and in many cases exceeds this requirement.
We will also build to the Canadian Z241 Park Model Standards now required by many Campgrounds. This makes the very best product built avaliable to everyone! The mobile home requirements for most municipalities are also met with our abillity to build to the Z240 housing code.
We work together with our clients, (we call them project partners!),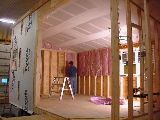 local authorities, and with the property owner where the completed project is to be set up (if applicable). We also take the project several steps further and offer the "complete package" where ideas for decks, screen rooms, additions, sheds, skirting and landscaping ideas can be performed. All these services are followed through by our experienced and responsible staff.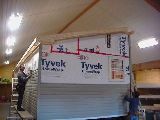 Throughout the development, construction, delivery and placement of our product, we maintain an open communication channel to ensure a professional, accurate and concise project is the end result.
Most importantly, our project partners get exactly what they want in a Park Model, Mobile Home,
or Manufactured Home. This personal and professional relationship with us creates an enjoyable experience for them with peace of mind before and after the sale.
Check us out! Compare our price and products to others, use our informative comparison chart when doing so (it will definitely raise a few eyebrows!).
Highland Park … "YOUR Project Partners."
Please feel free to contact us for further information.
Highland Park Mobile Homes / Sales
923590 Road 92
R.R. # 3
Embro, Ontario
N0J 1J0
Phone # :519 – 475 – 4471
Fax # : 519 – 475 – 4155
E mail : John@happyhills.com